Alzheimer's and other related dementias affect millions of Americans each year. For families this diagnosis can be devastating and tragic.
It's during these difficult times that you and your loved one need more than care—you need an advocate who is always in your corner.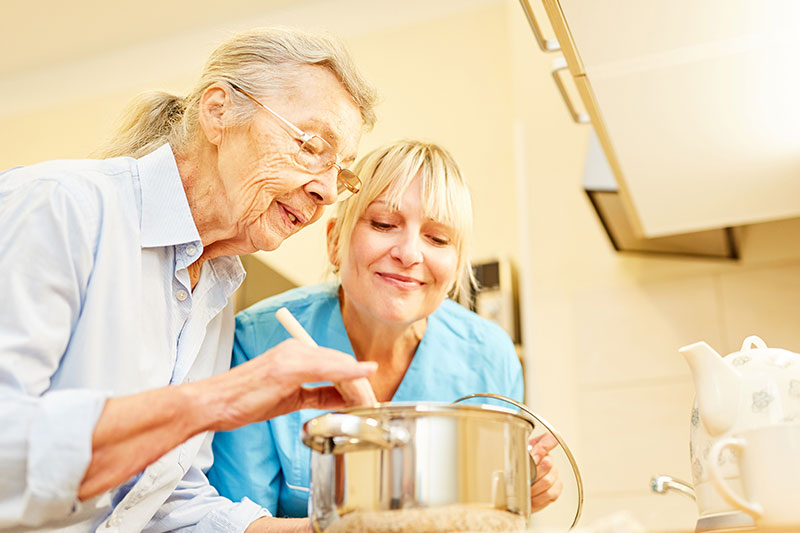 Our staff includes members who have received extensive training on working with those who have dementia, or other issues related to memory and cognitive function. While our health care team is highly skilled, they possess some other qualities that you just can't teach: compassion, dedication and empathy.
We care for your loved one as if they are our family because in many ways, they become extended family. We want you to have peace of mind that your loved one is in a place where they can truly thrive.
We realize that the move into Memory Care is a big decision, and we want you to know that we are always available to answer any questions.
We would love to take you on a tour, and welcome the opportunity to care for you or someone you love!